Our aim is to provide a broad and balanced educational experience that combines rigorous academic study with a diverse range of enrichment experiences.
The school's academic departments operate a wide range of visits linked to their curriculum, from trips abroad to historical tours and cultural experiences.
Our Youth and Volunteer Club's purpose is to make our school's students aware of the needs of people both in our community and island struggling either physically with health issues or with financial problems. The club frequently organizes various fundraising events to donate proceeds to charities, participate in charity walks, volunteer at events, and focus on meeting the needs of others.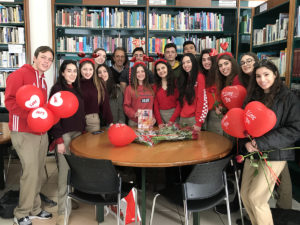 The annual music and drama performance, which aims at presenting a Broadway theatrical performance that is produced and directed by our drama team. The continued success of our shows have established it as a permanent fixture on the Limassol calendar of cultural events. Additionally, our school regularly participates in the Pancyprian Drama School Competition organized by THOC and the Ministry of Education with entries from our Greek drama club.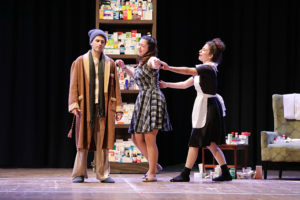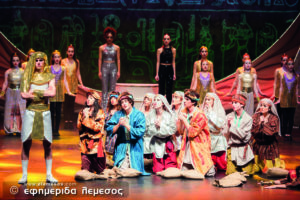 The Charity Fashion Show is a popular annual event, giving students of both the primary and secondary school the opportunity to raise money for a good cause in front of a very large audience. The show is usually held under the auspices of the First Lady of the Republic of Cyprus and is collaboratively organized by the school, The Red Cross, Limassol Branch and The Four Seasons Hotel in Limassol. Our students confidently strut the catwalk modelling designs from various eponymous designers and stores who kindly donate their clothes for the show.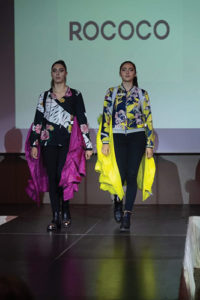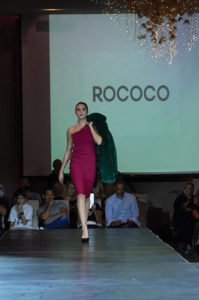 Through our Model United Nations club we develop our students' skills in debate and public speaking and ability to work in a team in order to prepare for the annual Mediterranean Model United Nations conference (MEDIMUN) in Nicosia. This conference is a simulation of the United Nations for students. During the conference, students become delegates, representatives of a UN Member State. After research into their allocated country, delegates discuss, write and debate resolutions (documents detailing their suggestions and solutions to world issues).
Every year, the School organises a Blood Donation in memory of the founders of the school Gabriel and Claire Gregoriou. Any student over 17 years of age can participate with their parents' consent and after a doctor's examination which confirms he/she is in a good physical state. This Blood Donation is supported by The Red Cross and the General Hospital.
Additionally, we offer the Duke of Edinburgh International Award from class 3, which includes remotely supervised self-supporting expeditions into the Cyprus countryside and has a long history of success. The Award is an incredible experience and qualification that transforms young people's lives by creating opportunities to develop skills, get physically active, give service and experience adventure. Their achievements will be recognised worldwide, providing them with unique international accreditation of their experience. The Award programme is especially highly regarded by universities and employers worldwide. The programme will allow them to gain credit for the activities they are already doing and encourage them to expand and experience new ones.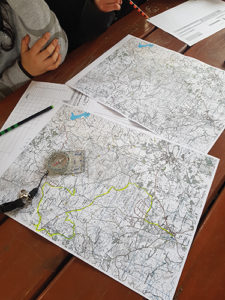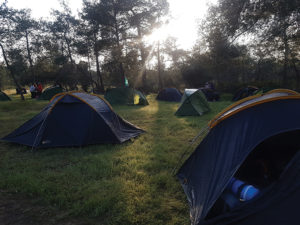 Both recreational and competitive opportunities are available in a variety of team sports offered during the afternoon. For students aiming at combining their education with sporting excellence, our PE departments achievements are outstanding. This is exemplified by our volleyball and basketball teams, which have been crowned national Pancyprian and District champions on several occasions.